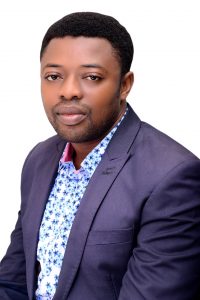 Ayodele Adebola is the Head, Health, Safety and Environment. A versatile professional with over 7 years proven and progressive experience in Contract HSE Management, Risk Assessments, Oil field Waste Management and Environmental Management in the Oil and Gas sector.
In the course of his career, he has been tasked with providing corporate HSE direction, developing strategies to close identified gaps, driving continuous HSE improvement and achieving excellence in HSE performance while ensuring compliance with all applicable regulations.
Mr. Adebola holds a B.sc in Geology from the University of Ilorin. He is a specialist member of the International Institute of Risk and Safety Management, a member of the American Society of Safety Professionals, a practitioner member of the Institute of Environmental Management and Assessment and a NEBOSH Alumni member.