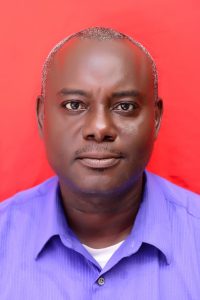 Engr. Enwesi is presently the Maintenance/Business Development Manager of Cybernetics International Services Limited.
He is a seasoned Chemical Engineer with a 21 years' work experience in the oil and gas sector. He has worked in several high-level management capacities in major oil and gas companies most notable of which are ExxonMobil Nigeria, Chevron Oil Nigeria Plc which later became MRS Oil Nigeria Plc and Acorn Petroleum Plc.
He holds a B.Sc. degree in Pure and Applied Chemistry, PGD in Chemical Engineering, Masters in International Relations and Strategic Studies (MIRSS). He is a Member of the Chartered Institute of Logistics and Transport (Aviation Charter) and also a member of the American Chemical Society (ACS) in addition to being a Member of the Nigerian Society of Engineers (NSE).
He is a Lead Fellow of Anglophone West Africa (Cohort 15) and has also acquired many certificated skills in Supply Chain Forecasting and Planning Strategies and Project Management. He is also a member of the National Industrial Safety Council of Nigeria, Certified Red Cross Trained First Aider, and 4 times Exxon Mobil safety award winner for Risk Assessment, Incident Investigation, Near Miss Reporting and Management of Change.
He is happily married with three lovely children.